The Impact of Service that YOU Made Possible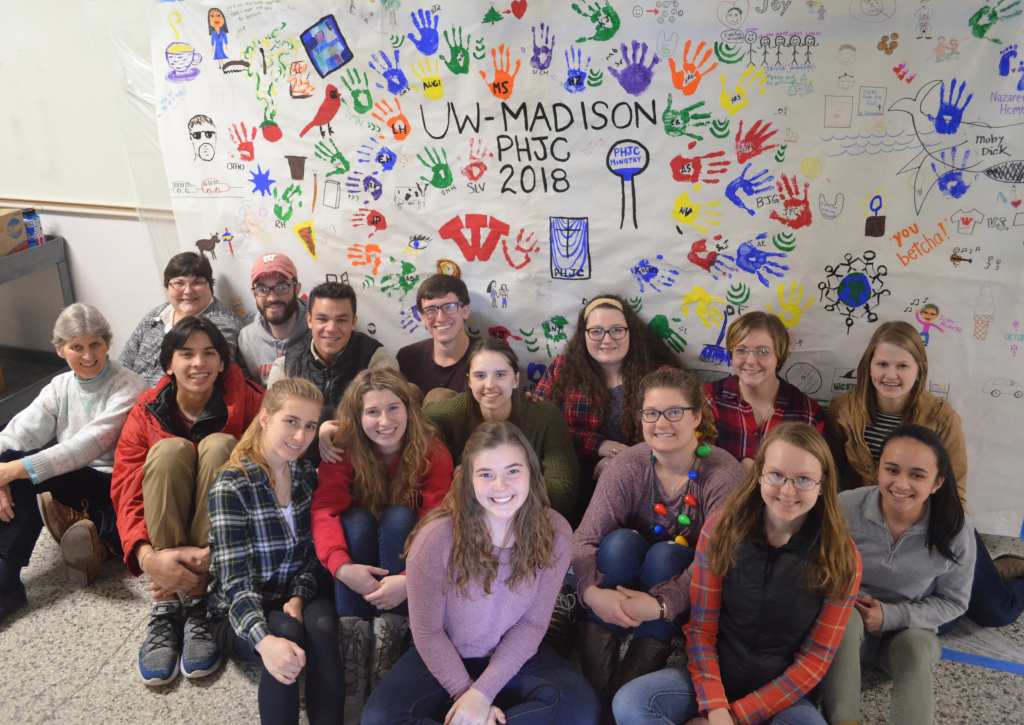 Because of your generosity, the PHJC Volunteer Program powerfully contributes to the lives of many different people, including PHJC Sisters, the volunteers themselves, and the many people served through the volunteer activities at various ministries.
Many PHJC Sisters have expressed new hope and new energy as they see the spread of their charism as a community endeavor through the volunteer
program. Having the PHJC Volunteer Program participants work alongside the Sisters brings out the best in everyone. Sisters have stated how uplifting it is to see the wonderful volunteers interested in serving others and connecting with their way of life.
PHJC Volunteers have shared that they have furthered their understanding and commitment to Catholic Social Teachings, and that they will continue to serve in ministries and participate in events that support social justice. Throughout their experiences, volunteers continue to grow in their understanding and practice of the PHJC Mission, Vision and Core Values. Every single volunteer agrees that they have an intensifying interest and commitment to a life of service by participating in the PHJC Volunteer Program.
Since its inception in 2015, the PHJC Volunteer Program has relied on grant funding and generous donors that continue to fund the activities made possible by this impactful program. The PHJC Volunteer Program has hosted twenty-seven volunteers who have served in week-long immersions or up to eleven months of direct service with PHJC ministries. These volunteers have served alongside nineteen Poor Handmaid Sisters in fifteen different ministries, including two in Mexico.
Ten different convents, including various Sister communities at our Motherhouse, have hosted women volunteers in their homes. Two Sisters have given regular chapel and heritage tours. Countless Sisters and co-workers have joined the volunteers in prayer, meals and fun events. Several volunteers have helped to promote the PHJC Volunteer Program during and after their service term by writing articles, sharing testimonials and inviting others to consider participation in the program.
As the PHJC Volunteer Program moves into its fifth year we are grateful for your continued gifts that will help us expand the program by inviting other baptized, Christian women as well as college and high school groups in answering the call to service as Partners in the work of the Spirit.